Unique Marketing HHI Services

"Marketing Solutions for Local Businesses" 
Unique Marketing HHI offers seve
ral
different services and packages for you to choose from
to enhance the visibility and online web identity of your business.
 Unique Marketing HHI marketing staff works hard for the "little guy" and we do everything possible to work within your limited budget – we have the strategies!
We can build a Mobile Website for your Company!
httpv://www.youtube.com/watch?v=8XylK1Y6XFE">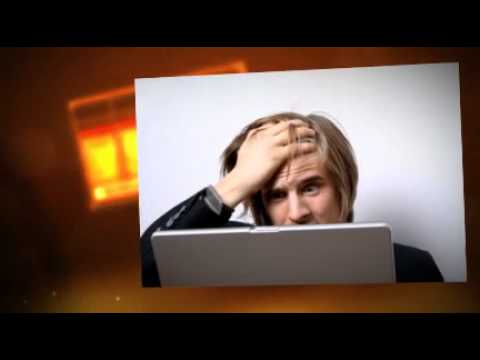 Bringing local search and mobile smart phone technology together for ultimate visibility for your business.
 Low cost compared to regular website design.
 Directions with EZ Map Generator | Turn by turn directions for customers.
 Click-To-Call.
 Hosting is free on your current server.
 Simple script for fast loading of mobile website.
 Branding – graphics from your current website.
 Contact us page.
 Customize your site to your specifications.
Local Business "Web Identity" Starts Here.
Please contact us for pricing.  In some cases just a small amount of work will produce #1 results in search engine rankings.   All fees are determined on service required to reach desired results.  The work to be completed is all based on what your competition is doing online.
 

Package 1: Get Local & Establish Online Identity!
 $450 – $750 Depends on Compitition in Industry.  Contact us for an appointment!
  We claim your Google/Yahoo/Bing local business listing and optimize it for the best possible ranking
  Directory Submissions/Mentions – Organic Rankings
  We help you create coupons to offer your clients
  We gather and post reviews (article about reviews)
  We gather and post citations
  We provide ongoing reviews so you can see how you're doing
Google Places Page For Local Businesses
httpv://www.youtube.com/watch?v=TpZan96KHOM&feature=player_embedded">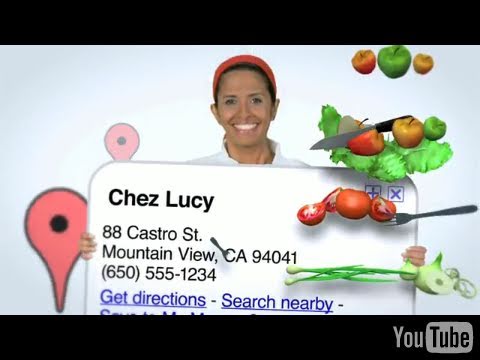 Package 2: Go Mobile – Smart phone Searches!
$450 – $1,150 Depending on Service Requested.   Contact us for an appointment
  We create a mobile landing page for your business with "click to call" or a coupon
  We help you set up and track mobile advertising
  We help you set up and use Facebook Places and Foursquare to bring clients into your business "on demand"
  We set up and track SMS service (text marketing)/campaigns. (Extra Charge)
  We provide on going reviews so you can see how you're doing.

Getting Started
Initial Evaluation: FREE
We'll first of all schedule a call or in-person meeting to talk about your marketing goals: your target market, your current strategies, what is working and what isn't. After our meeting we'll spend time looking at your existing online presence and formulate a plan for how we can work together to improve your results through Social Media options.
We'll then have a one-on-one call or meeting where we share the results of our research, giving you honest feedback and recommendations. The purpose of this call/meeting is to show you how to consolidate your efforts and maximize your results!
Basic Set Up:  $500 – $2,000
Let us help you set up your blog/website, and add two profiles of your choice (basic set-up), network these profiles together and show you how they work.
Graphic Design: $97 – $597 per project
No online presence yet?  Need graphics to get that done?  We'll design a professional logo and integrate it into your WordPress website and your social media backgrounds.
Coaching: $75 per hour
Need help figuring it all out? We'll come alongside and coach you in the best way to get started with your social media efforts. We charge a basic $75/hr and can create different discount packages for long-term, more in depth coaching, depending on the amount of coaching you need.
Website Management: $200 – $500 per month
Eliminate the worry of updating your website and allow us to manage your web presence.
What Else Do You Need?
Unique Marketing HHI can also help you with things like Facebook Fan Pages, YouTube Videos, website management, and the like.  Contact us with your questions, and we'll work something out to suit your budget and your needs!
Mobile Text Marketing (SMS Marketing):
 
"We hep businesses increase their sales online using powerful Social Media Tactics"
"What are you doing right now to promote your business and get more sales?"
Monthly Social Media Maintenance
Monthly Maintenance Packages are minimum 3 months, and all monthly packages also include an additional one time set up fee.  Additional fee for Facebook Business Iframe pages, we can discuss this fee.
Bronze Package $197
The Bronze Monthly Maintenance package will provide you with 1-2 status updates/every other day on social network, deleting of unwanted spam, accepting friend requests/following back and basic profile management.
Silver Package $327
The Silver Monthly Maintenance package offers all the services in the Bronze Monthly Maintenance package, and includes adding/formatting 2 blog posts per week, handling comment spam, bringing audience concerns to your attention, and reputation management on up to 2 networks.
Gold Package $697
The Gold Monthly Maintenance package is one we design with you.  It can begin with everything in the Bronze and Silver packages, and can also include things like personal engagement, extended social bookmarking, regular blog content creation, multiple Social Media platforms, article writing and promotion, e-book design and special offers, YouTube videos etc.  You let us know what you need, and we'll find a way to provide it for you for a fair price.

Monthly Web Monitoring | SEO
Basic Web Monitoring:  Inquire Cost
We will monitor the entire Internet and automatically alert you when your website, product or brand has been referenced. This basic service is automated for the basic identifiers of your brand and a way to stay on top of social media activity with regards to your site. NOTE: This is an automated service.
Advanced Web Monitoring (Expanded Social Media Analysis):  Inquire Cost
Our advanced web monitoring is a dual service package, which includes a research analyst summary. We will monitor the entire Internet and supply you with weekly briefs regarding web activity when your website, product or brand has been referenced.